Another email from our friend "B" bearing horrific news.
B is a pastor in Nepal. He and his wife run an incredible ministry in Nepal raising awareness about human trafficking and traveling the country empowering women by encouraging mothers to form support groups and become advocates for their daughters in their communities.
We at Justice Network have been honored to support them both prayerfully and financially. And we get updates with their prayer requests.
Sadly, many of their reports have been one monstrous calamity after another. Of course, you know about the earthquake of 2015. Since then, they experienced a mud slide causing the destruction of a school, periodic flooding, illnesses, and most recently massive nationwide flooding.
After the mud slide that broke the wall of the school killing several students, injuring others physically and all of them emotionally, I was completely undone. It's hard to understand why some people seem to experience the lion-share of suffering.
Then this week, another disaster, the nationwide flood from continuous rainfall for two days. I'll spare you the horrendous photos of dead children covered in mud. But once again, I was grieved to my core.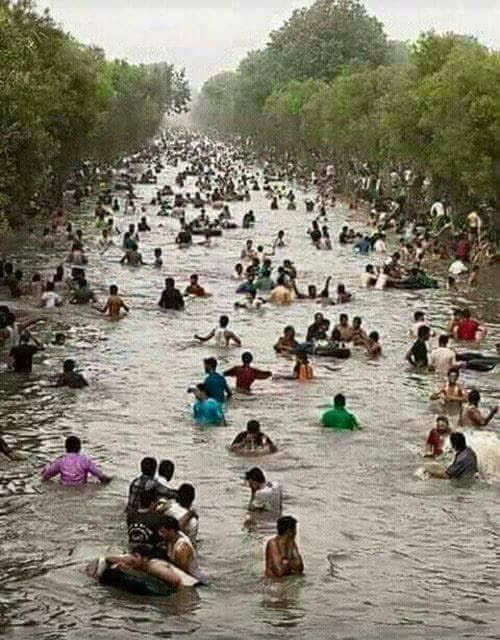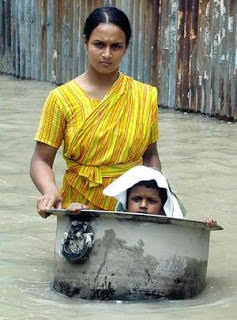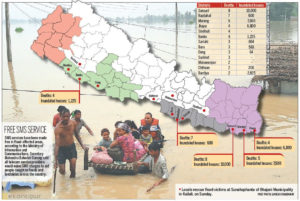 I was at a total loss for words, which if you know me is a rare occasion indeed. I went to Romans 8 for the verse that reads, "Likewise the Spirit helps us in our weakness. For we do not know what to pray for as we ought, but the Spirit himself intercedes for us with groanings too deep for words."  (Rom. 8:26)
And then, in the same paragraph, there it was, "And we know that for those who love God all things work together for good, for those who are called according to his purpose." (Rom. 8:28)
To see these verses coupled in one passage brought new meaning to each of the two familiar verses. When we are so devastated that we can't pray and the Spirit intercedes for us, God is still on the job, working ALL things together for GOOD.
We may not see the good now, but we can trust the One who can.
A half hour later, I opened my Bible app on my phone. The verse of the day: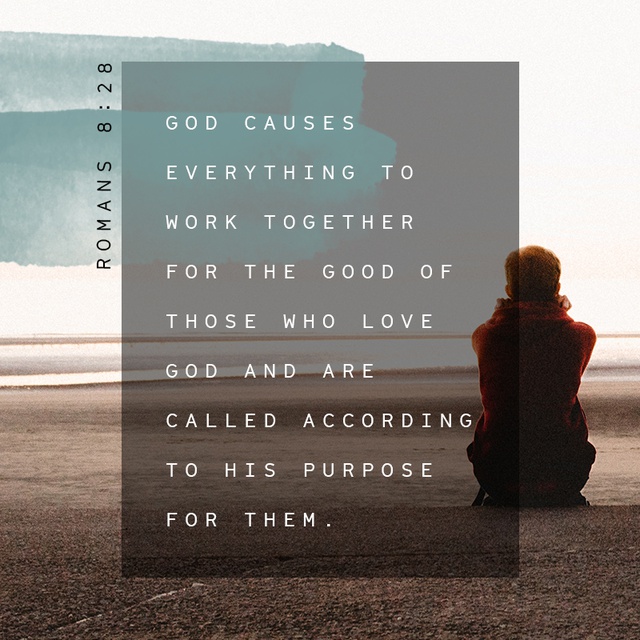 I'm so thankful for God who not only speaks to us, but confirms it despite my weak faith.
B and his family and community live in a communion with God that I can barely fathom. They trust Him for EVERYthing. As my friend Christina said, "I always wonder to myself how different their spiritual experience must be from ours."
The comforts of living in the US can be a blessing, but also can reduce our dependence on God. It's been said that that nothing improves our prayer life faster than big trouble. So that's one way that God gets our attention.
People love to quote Jeremiah 29:11 "For I know the plans I have for you, declares the Lord, plans for welfare and not for evil, to give you a future and a hope." But this verse was written to people in exile. It would be seventy years before this promise would be fulfilled! Until then, the Israelites in captivity were to seek the Lord with all their heart. Only then would He be found by them and they would be restored. (Jer. 29:12-14)
My challenge to you and to myself is to continue to call upon the Lord, to seek Him with all your heart, in all circumstances, both blessed and broken.
"…call upon me and come and pray to me, and I will hear you.  You will seek me and find me, when you seek me with all your heart." Jer. 29:12-13

If you would like to financially support B and New Light Nepal, visit Justice Network's Donate page. You can donate via check or credit card. Please add "Nepal" in a note on PayPal or memo in a check. And thank you in advance. Their need is very great, but even small donations go a long way.