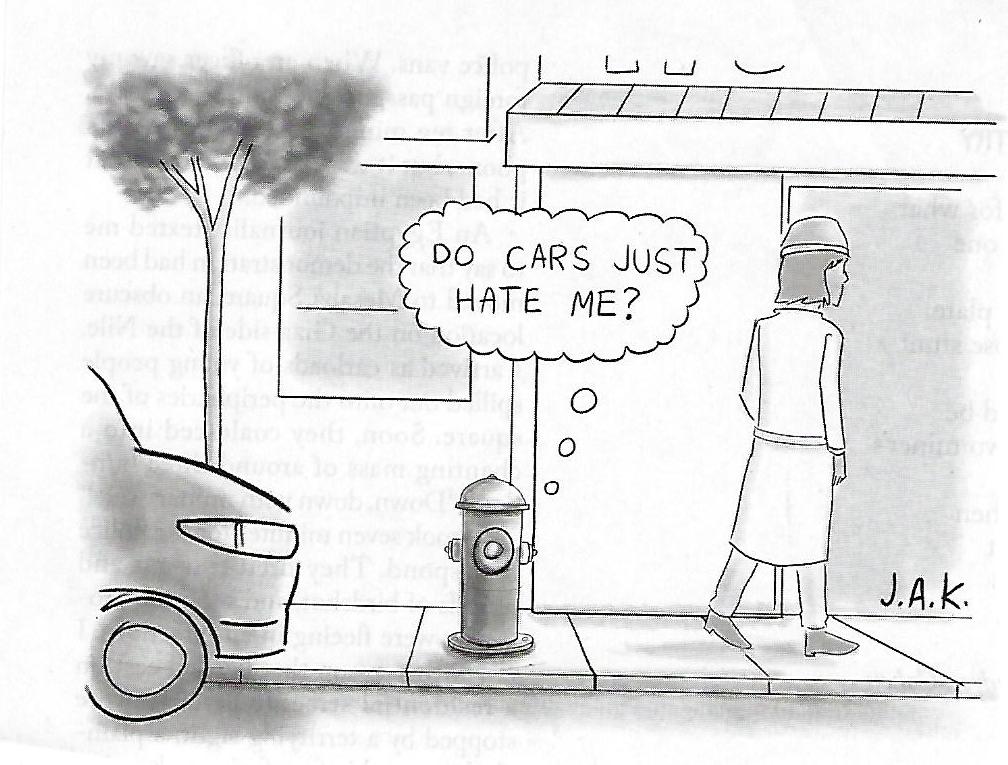 All my life, I have always been the shyest person in the room. So when my mom convinced me to attend a 2 week sleep-away Girl Scout camp, it was a true miracle. Two girls from my troop went with me so that gave me a tiny bit of comfort, but when we arrived at the camp, I was assigned to be in a different campsite group. I now know that their campsite was right down the dirt path, but at the time, it seemed like a million miles away. I felt totally alone and completely miserable.
Our campsite had five tents with five girls in each. In my tent, there were two pairs of friends. And me.
As things went from bad to worse, in my loneliness, I was absolutely certain that no one liked me.
I cried myself to sleep every night and wrote letters every day detailing how much I hated it there, begging my parents to please take me home.
After a week of despair, my counselors allowed me to transfer to my friends' campsite. It only took one minute there to realize I had made a big mistake. The disgusting smell that greeted me at the entrance was the first of several huge disappointments. In less than an hour, I asked to go back.
Never had I been so bold.
Fortunately, the powers-that-be let me return to my prior campsite and tent. My counselor sat me down for a long stern talk by the river.
Later, my 10 year old tent mate, one half of one of the pairs of little friends, assured me that she was happy I was back, and she said something that I remember to this day:
"How do you think it makes us feel when you say we don't like you?"
Her words cut me to the core. In a good way. I hadn't given their feelings any thought. I was too preoccupied with my own. I had made assumptions about these sweet pairs of friends that were completely untrue based on my own insecurities.
The second week at camp was completely different. I had such a good time, I cried buckets of tears when it was time to go home.
It's been forty years, and how often since then have I made assumptions about people that turned out to be completely unfounded. I projected my own insecurities onto someone else, viewing their actions through my muddled lens.
I think we all remember Felix Unger's famous lesson about assuming:
All kidding aside, false assumptions can create serious consequences, resulting in critically damaged  relationships. In his book Emotionally Healthy Spirituality, Pete Scazzaro says:
"Every time I make an assumption about someone who has hurt or disappointed me without confirming it, I believe a lie about this person in my head. This assumption is a misrepresentation of reality. Because I have not checked it out with the other person, it is very possible I am believing something untrue."
As a believer in Christ, I want to live in truth. Holding onto assumptions creates storylines in my head that cause me to live in a false reality.  Since God is Truth, by filling my head with false assumptions, I'm essentially not making room for Him in the limited space in my brain.
Of course, sometimes my assumptions are correct. But for the sake of healthy relationships, it's necessary to check with the person about whom I'm assuming to verify the truth.
In Acts 17, the Bereans listened to Paul and Silas, and rather than assume their message was true or false, they did their "fact-checking."
Now the Berean Jews were of more noble character than those in Thessalonica, for they received the message with great eagerness and examined the Scriptures every day to see if what Paul said was true. Acts 17:11
How often do we make assumptions about others? About our circumstances? About ourselves? About God?
How much healthier would our relationships be if we took the time to fact-check and to clarify assumptions?

For more about assumptions and expectations, check out the Emotionally Healthy Spirituality materials at http://www.emotionallyhealthy.org/.
And/or a quick take on my previous blogposts:
http://susanpanzica.com/not-so-great-expectations/